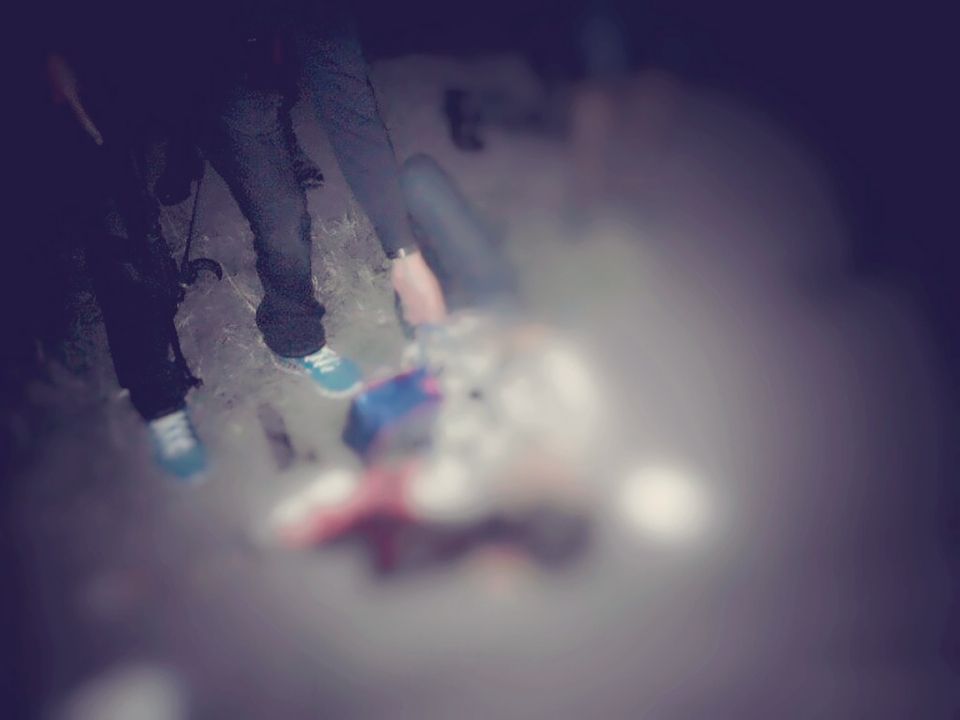 I have more graphic photos of the crime scene, but since this is a personal blog, I chose not to publicize them.
MARAWI CITY--One of the

kidnappers

of 7 year old victim and his nanny was killed and three of his company have been wounded after a shootout incident in Matampay, Marawi City right in front of Jamiatul Muslim Mindanao As-Islamiah Foundation School around 6:30 on February 19, 2016. However, one male unidentified suspect with short firearm escaped arrest.
Initial investigation revealed, according to a police report, that when rescue team composed of PNP team lead by PSUPT. Erwin Bayani Meneses, CIU personnel, RID PRO 10, 103rd Special Action Coy, 1st Special Action Battalion, Anti-Kidnapping Group and Special Action Force, tailed the suspects on board a white Toyota FX, the suspects suddenly stopped at Baranggay Matampay and fired upon the two Innova vans boarded by the PNP team.
Police Superintendent Roel Lami-ing of Marawi Police reported that the PNP team retaliated and resulted to the death of one of the suspects identified as Jun Nasher Barao and wounding of three of his company.
According to PSupt. Lami-ing, minutes after the incident, Marawi City Police Station led by him, PPSC, Lanao del Sur PPO led by PSupt. Nasser Balindong, B Coy 65th Infantry Battalion let by 1Lt. Jefel Larita immediately responded to the crime scene.
According to one RPSB ARMM personnel who also responded to the incident, all injured in the incident were rushed in the nearby hospital. He also said the police recovered ransom money, getaway car, one caliber 45 pistol, one caliber 38 revolver, and one hand grenade from the crime scene.
The victims were rescued unharmed